D3 Technologies Ltd nominated for Life Sciences Award
D3 Technologies Ltd has been shortlisted for a prestigious Scottish Enterprise Life Sciences Award 2009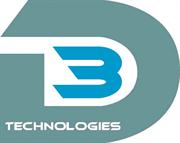 Glasgow based company, D3 Technologies Ltd, a subsidiary of Renishaw plc, has been shortlisted for a prestigious Scottish Enterprise Life Sciences Award 2009.
The nomination for the Most Promising New Life Science Company in Scotland recognises the work of D3 Technologies in the area of molecular diagnostics. The winners for the 2009 awards will be announced at the Scottish Life Sciences Awards at the Edinburgh International Conference Centre on 5th February 2009.
Detection using SERS and SERRS
A market leader in detection using surface enhanced Raman spectroscopy (SERS) and surface enhanced resonance Raman scattering (SERRS), D3 uses nanotechnology to develop and market products with superior detection capabilities. It has created a new product aimed at the clinical diagnostic market which enables quick and reliable identification of disease from small samples with accurate results.  D3 also sells Klarite, a nano-engineered substrate which provides a method for identifying and characterising minute amounts of material. For example, it can be used to detect potentially harmful substances, such as drugs or explosives.
Rhona Allison, director of Life Sciences at Scottish Enterprise, said: "Despite a challenging economic backdrop, Scottish life sciences companies continue to demonstrate the world class expertise and capabilities that we have in Scotland.  The high calibre of nominees for this year's Scottish Life Sciences Award is testament to the excellent standard of work of companies and individuals over the past twelve months.
"We look forward to honouring this pioneering work at the Scottish Enterprise Life Sciences Annual Dinner and celebrate the valuable contribution that life science companies and individuals continue to make to the growth of an industry which remains vital for the future health and wealth of Scotland."
Continued growth
Ewen Smith, CEO of D3 Technologies Ltd, said: "We are delighted with the nomination for the Most Promising New Life Science Company in Scotland which recognises the huge effort of all concerned so far and the continued success of the company. We look forward to a successful year as we continue to grow and progress well in early 2009." 
D3 Technologies Ltd was formed in July 2007 and now employs 14 full time staff at its Glasgow base, with plans to grow further in 2009.
The Scottish Life Sciences Awards attracts more than 600 people from the life sciences communities across the UK and abroad. This year's event will outline some of the key achievements of the wider Scottish life sciences sector during 2008 and highlight the continuing success of Scottish companies both at home and overseas, despite a backdrop of global economic uncertainty.
News updates
Register for regular news updates from Renishaw
All documents and images copyright Renishaw plc