Renishaw undertakes strong UK recruitment drive
Renishaw is continuing to recover from the difficulties faced by the engineering sector in 2009, and is currently seeking some 110 new employees for its UK operations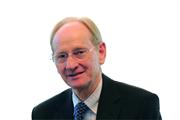 22nd June 2010: Renishaw, the Gloucestershire-based engineering technologies company, is pleased to announce that it is continuing to recover from the difficulties faced by the engineering sector in 2009, and as a consequence is currently seeking some 110 new employees for its UK operations, the majority of whom are for its sites in Gloucestershire. The Company also has 80 vacancies within its overseas operations.
Speaking about this positive news, Sir David McMurtry, Renishaw's Chairman and Chief Executive, says, "Despite the difficulties that we faced last year we have continued to invest strongly in research and development programmes in both our Metrology and Healthcare sectors. As an example, this has seen us commit to double the footprint at Renishaw Diagnostics Ltd's facilities in Glasgow and to recruit staff for a world-class commercial organisation that will enable us to take to market our medical diagnostics products for the rapid detection of human infectious diseases."
He continues, "This focus on new R&D programmes and continuing improvement in activity levels has therefore led to a strong recruitment drive to accelerate the market launch of some exciting new products, and to be able to meet our customers' service expectations. We are therefore currently seeking to fill a wide range of positions, from CNC setters/operators and production engineers, to software engineers and MR physicists, and we fully expect to be adding further vacancies in the coming months."
Renishaw has also revealed that since last September it has recruited some 220 people, but did note that around 120 of these employees are currently subject to fixed term contracts, reflecting its cautious approach to re-growing the company in light of continuing economic uncertainty. The total number of employees for the Renishaw Group now stands at 2,076, of whom 1,273 are based at its four sites within Gloucestershire.
On July 28th, the Company will report its preliminary results for its trading year ending June 30th. In its Interim Management Statement released on 14th May, Renishaw reported a continuing improvement in its order book, which at the end of April stood at £24.1 million, compared to just £9.7 million at the start of its financial year on July 1st 2009. Good growth had been experienced in the Far East, with an improving position in all other regions compared with the comparable period last year, and it was expecting revenues to be ahead of the previous year.
Further details can be found at www.renishaw.com/careers.
Downloads
All images and text copyright Renishaw
News updates
Register for regular news updates from Renishaw